---
Our M1 has been rated as 'outstanding' in the test of the current Mountainbike magazine 10/2017. The summary: "There are only a few Marathon Full Suspension bikes which can cope with the M1. The bike from Schaffhausen outperforms the competitors even with its open shock absorbers with enormous drive efficiency, without the chainstay losing sensitivity. Despite the race set-up, the handling is balanced." We have nothing to add to this statement. The current magazine is available from kiosks right now. In the Swiss part, there is also a printed report on our new R1.  |  Download PDF
---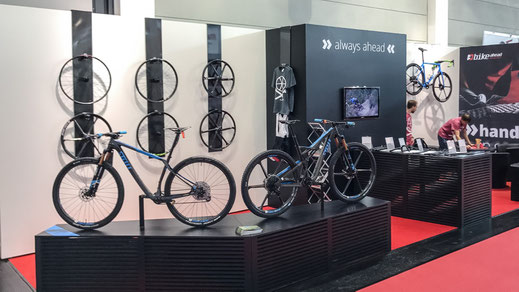 We had a great time – after the EUROBIKE days, there were some of write-ups about the STOLL Bike.
• BIKERUMOR!
• Singletrack World
• Revista Ride Bike (YouTube)
---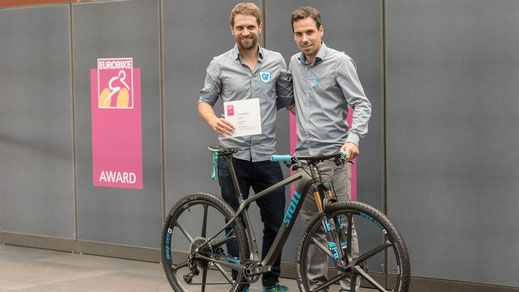 Yes, we dit it again! The new R1 has won the Eurobike Award 2017 in the category «Mountain Bikes». The judging panel said: "This hardtail sets a new benchmark with its radical and systematic design. The frame weighs just 850 grams. We also like the design which is extremely rigid despite the low weight".
---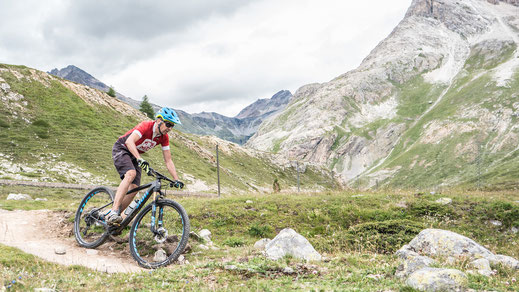 MTB MAG was already on the trails in the Engadin with the «R1».
Test Conclusion: «It's a real rocket, but it's the kind which is very easy to control ... » .  |  Read article
---
The T1 wins the High End Trailfully Test of the magazin «World of MTB».  |  Read german article (PDF)
---
In addition to the presentation of our bikes, we celebrate our fiftieth Stoll Bike out of the series at the BIKE DAYS in Solothurn Switzerland.
---
What a start to the new year! We have been awarded the 'BEST OF 2017' seal by the renowned 'World of MTB' magazine.   |  Read article (PDF)
---
We enjoy looking back at the fantastic trail autumn and offer a glimpse behind the scenes of STOLL Bikes.
---
STOLL Bikes on the trail. The first series-produced bikes took to the trails from the start of October. 
---
Wow, what an honour – we are overwhelmed. The STOLL Bike came out on as the WINNER in the 'Mountain Bikes' category at the EUROBIKE AWARD 2016. The judging panel said: "The custom-made concept from Stoll is probably unique of its kind. At the same time, the bikes made by this Swiss manufacturer are super-light when combined with these bikes".
---
Born to be a finalist. We had barely begun the series production process when we made the finals of the EUROBIKE AWARD 2016. 
---
001 on the wheels, 001 entering series production. The production numbers will soon increase from here. We will report back on our production progress soon!
---
We spent an intensive test week at Finale Ligure (IT). The trails along the Ligurian coast are ideal for putting our prototypes through their paces. Everything went perfectly and we are very enthusiastic about just how easily our racing bikes mastered the trails.
---
At the moment, we are out on the trails testing our prototypes every day. Working with RockShox, we have optimally adapted the set-up of the bike shock absorbers and fork on the trail. We are one step closer to the trail rocket – thank you Dani Portmann of RockShox/SRAM for the fantastic support.